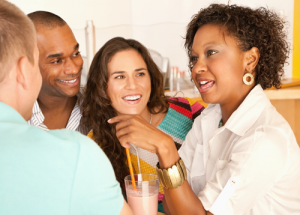 You are in good company.   Over the last couple of weeks, I've heard lots of people saying they are overwhelmed with the number of  Zoom sessions they have.  Business meetings, information webinars, chats with friends and family, classrooms, networking events…
Virtual connections have made it possible for many jobs, school, visits with family and friends to continue.
Zoom and its compatriots have also made isolation possible and tolerable.  They are not being complained about for what they can do, but what they cannot do.
As one of my nieces who lives in a high-rise apartment building put it, "I feel like I'm in a glass prison in the sky."  Virtual reality cannot give us real human contact.
That need is the reason for people packing beaches and parks to be with others even though doing so could make them sick.  It is also the reason people want to get back to the office. Sharing ideas, asking questions, and discussing challenges in person builds deeper emotional connections.  It helps us feel like we belong, builds trust, and creates the opportunity for collaboration and creativity.
While all of us are grateful for having virtual reality communication tools and as great as Zoom (and the variety of other video communication tools) are, they are still only a substitute for real human connections.