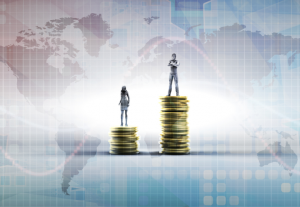 The need for pay transparency is old news.  It has been long known that when people have a clear understanding of the procedures that determine what their pay is, and that the decisions about pay changes are being made fairly, they are more likely to be satisfied with their pay and to remain with their employer.
Pay transparency is coming.  Sixteen US States have pay transparency laws with another six in the process.
Canada's federal Pay Equity Act (2021) requires all federally regulated private sector employers (banks, telecom, and airlines) to establish a pay equity plan, address any gender pay gaps and report aggregated wage gap information.  Ontario passed a Pay Transparency Act in 2018 – it was shelved when Doug Ford's conservative government was elected.  B.C. passed a Pay Transparency Act in May this year which, starting in November, requires employers to provide the expected salary or wage (or the range) in all publicly advertised jobs.
The increase of job postings with pay ranges (Indeed indicates 66% of all job postings now provide pay range information) is one indicator of the rise in pay transparency.  It will continue to grow as people apply first for jobs where they know the pay rate.  The absence of that information makes people wonder why it's a "secret".
Another is the growing expectation of employees that they will know the pay grades in their organization and how people progress through those pay grades, and into the next one.
Pay transparency is a mechanism designed to support pay equity.  Pay equity's purpose is to eliminate pay discrepancies between men and women (and other worker differences such as colour and age) who perform similar or substantially similar work.  Paying a group less than another is a prohibited discrimination under Human Rights legislation.
In Canada, between 2002 and 2022[1] the gender pay gap was reduced by six cents with women earning from 82 cents/$1 to 88 cents/$1 as compared to what men earn.  It could be argued that women work in industries that pay less than those dominated by men.  And that is part of the problem – industries dominated by women do tend to be valued less.  But that perceived value difference is only one part of the problem of pay equity.  Women still make 13% less than what men make for similar work.
In 2022, in the industries that historically have been more highly valued and dominated by men, the difference in what women are paid as compared to men is even greater than the all industry ratio: manufacturing (82 cents/$1), natural resources, agriculture and production occupations (77 cents/ $1), trades, transport and equipment operations (81cents/$1).
Canada has the fifth highest gender pay gap in the OECD countries.[2]  The US sits at 6th.  Belgium has the smallest pay gap of all the OECD countries and Korea has the highest.
[1] Statistics Canada – Table 14-10-0417-01
[2] https://data.oecd.org/earnwage/gender-wage-gap.htm
Pay Transparency and Gender Parity