Anne Howard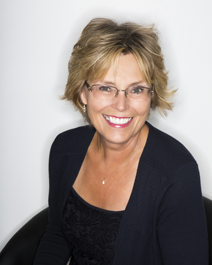 Vision
To be the independent Human Resource and Organizational Development Consultant of choice for small and mid-sized businesses.
Mission
Enable maximum potential of people and workplaces.
Professional Profile
Anne has a B.A. (Sociology), an MBA and holds both the Certified Human Resource Professional (CHRP) and Certified Management Consultant (CMC) designations.   Anne is practical, realistic, analytic and creative and has the unique ability to take an idea and make it real.  A professional in her field for more than twenty years, Anne brings her clients a combination of knowledge, experience, and common sense.
Anne believes that business success is dependent on continuous development of people and organizations.   She also believes that every organization and individual is unique and creates solutions respectful and supportive of their individuality.
Anne's service goal is to deliver excellent work every time and to make every client feel like they are her only client.
Anne's real-world experience supported by a solid theoretical foundation makes it possible for her to provide clients with advice that contributes to business success.
Kellie Donohue
Kellie Donohue holds a Master's degree in Leadership (MAL), a Certified Human Resources Leader (CHRL) designation, and is a certified Psychosocial Health & Safety Advisor and Workplace Fairness Analyst.  Drawing on 20 years of HR experience from the frontlines to the executive office, along with living professional and personal change from the Arctic to Panama, Kellie's expertise is grounded in the practical.
Kellie is skilled in HR department creation and implementation, research, analysis, relationship building, and pragmatic coaching. Kellie's focus is helping organizations apply the lessons of the past when creating or realigning programs for an inclusive, healthy future.