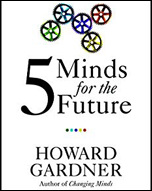 5 Minds For The Future – Howard Gardner
We live in a time of relentless change. The only thing that's certain is that new challenges and opportunities will emerge that are virtually unimaginable today. How can we know which skills will be required to succeed? In Five Minds for the Future, bestselling author Howard Gardner shows how we will each need to master "five minds" that the fast-paced future will demand.
Complete with a substantial new introduction, Five Minds for the Future provides valuable tools for those looking ahead to the next generation of leaders – and for all of us striving to excel in a complex world.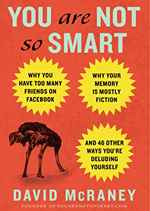 You are Not So Smart – David McRaney
An entertaining illumination of the stupid beliefs that make us feel wise.
You believe you are a rational, logical being who sees the world as it really is, but journalist David McRaney is here to tell you that you're as deluded as the rest of us. But that's OK – delusions keep us sane. You Are Not So Smart is a celebration of self-delusion. It's like a psychology class, with all the boring parts taken out, and with no homework.
Packed with interesting sidebars and quick guides on cognition and common fallacies, You Are Not So Smart is a fascinating synthesis of cutting-edge psychology research to turn our minds inside out.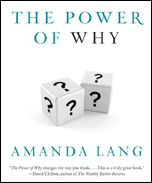 The Power of Why by Amanda Lang
Amanda Lang shows how curiosity and the ability to ask the right questions fuels innovation and can drive change not just in business but also in our personal lives. A book that challenges conventional wisdom and offers practical, inspiring advice,
The Power of Why shows how it's possible to reignite your innate curiosity and overcome long-standing barriers – leaving you more creative, productive and fulfilled in your job and happier in your relationships.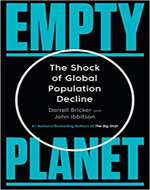 The Empty Planet – Darrell Bricker, John Ibbitson
From the authors of the bestselling The Big Shift, a provocative argument that the global population will soon begin to decline, dramatically reshaping the social, political, and economic landscape. For half a century, statisticians, pundits, and politicians have warned that a burgeoning planetary population will soon overwhelm the earth's resources. But a growing number of experts are sounding a different kind of alarm.
Rigorously researched and deeply compelling, Empty Planet offers a vision of a future that we can no longer prevent – but one that we can shape if we choose.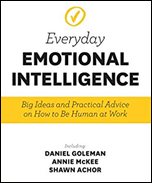 Everyday Emotional Intelligence  – Daniel Goleman, Annie McKee & Shawn Achor
Fundamental frameworks for emotional intelligence and how to apply them every day.
According to research by Daniel Goleman, emotional intelligence has proved to be twice as important as other competencies in determining outstanding leadership. It is now one of the crucial criteria in hiring and promotion processes, performance evaluations, and professional development courses.
And it's not innate – it's a skill that all of us can improve.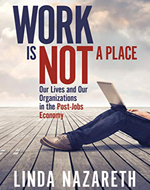 Work is Not a Place by Linda Nazareth
The world is changing and so is the very notion of 'work'. For years we have been told that our aging workforce will mean a shortage of workers in many industries. More recently, the narrative has changed to one where robots do everyone's work and there are not enough jobs to go around. Which view of the future is correct? More importantly, how will our lives and organizations change as we navigate the changing realities?
Linda Nazareth casts an economist's eye to the way the big trends are changing what used to be our reliable touchstones and writes an engaging story about our future.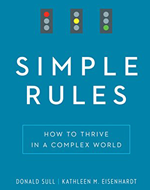 Simple Rules: How to Thrive in a Complex World – Donald Sull & Kathleen M. Eisenhardt
In Simple Rules, Sull and Eisenhardt masterfully challenge how we think about complexity and offer a new lens on how to cope. They take us on a surprising tour of what simple rules are, where they come from, and why they work. The authors illustrate the six kinds of rules that really matter.
Whether you're struggling with information overload, pursuing opportunities with limited resources, or just trying to change your bad habits, Simple Rules provides powerful insight into how and why simplicity tames complexity.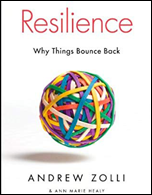 Resilience: Why Things Bounce Back –  Andrew Zollil & Ann Marie Healy
Discover a powerful new lens for viewing the world with fascinating implications for our companies, economies, societies, and planet as a whole.
Provocative, optimistic, and eye-opening, Resilience sheds light on why some systems, people, and communities fall apart in the face of disruption and, ultimately, how they can learn to bounce back.